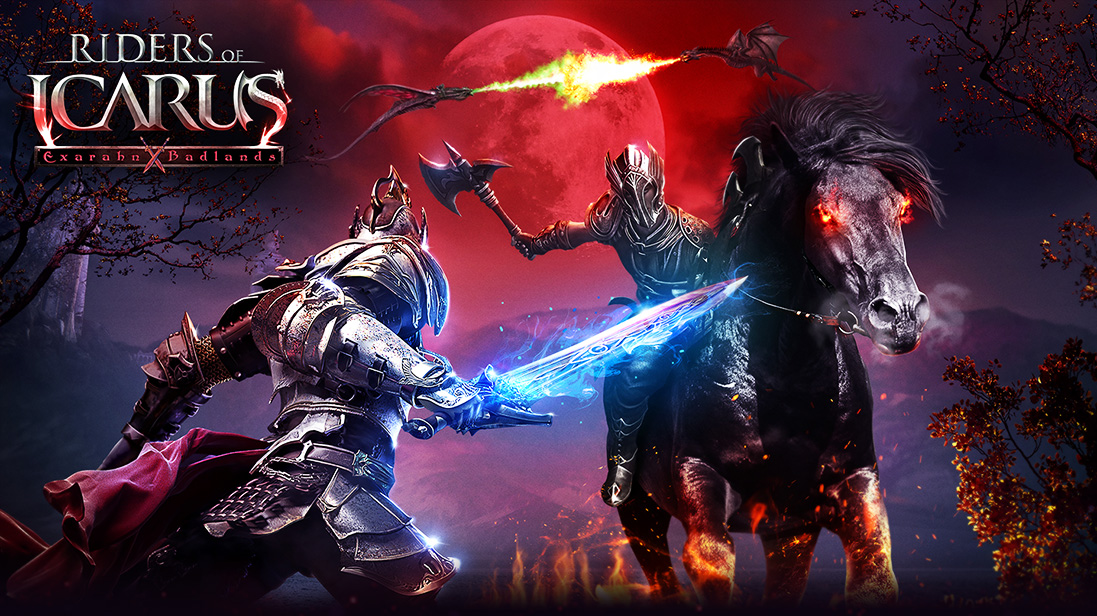 EXARAHN BADLANDS UPDATE PREVIEW
See what's coming in next week's update!
Prepare to enter the Exarahn Badlands! With the new update, you and your fellow Riders will now be able to battle in PvP combat and dominate for glory and treasures! With multiple modes of play, every Rider can find a way to compete and earn amazing rewards!

EXARAHN BADLANDS
A rift has torn open in the world, allowing those brave enough to travel back in time 1,000 years to a dark world of chaos where all must fight for survival. Riders (level 28 and above) may enter the Exarahn Badlands and battle against your fellow players in open world PvP combat. You and your steadfast friends are all that can be counted upon on in the Exarahn Badlands as everything else in this place is out for your blood. With powerful weapons, armor, and familiars drawing the most ambitious Riders in the realm through the rift, there is danger lurking around every corner. Party up with your guildmates and hunt the enemy, or solo players can join the mass Militia and receive special buffs to help them stay alive in such an unforgiving place. Stain your weapons red as you earn Coins to buy special armor and more to enhance your PvP capabilities.


Alliance War
The Guild Alliances you've forged shall be put to the test, as you wage war against your rivals for server supremacy! Experienced Guilds (level 3 or higher) can form Alliances with up to two other Guilds, then declare war against any other Alliance. Once war is declared, you can then target and battle opposing Alliance members. Mount up and battle across Parna's Coast and Exarahn Badlands in a race to dispatch 200 enemies first. Take down enough opponents and earn enough points to raise your status to be recognized as an Elite Alliance and bask in the rewards that come with this glory.


Manastone Battles
Twice a week, unbelievably potent Manastones manifest in the Exarahn Badlands and you must capture one for your Alliance! Just holding a single piece of the Manastone will give your character unfathomable might, but beware—you'll become the target of all other players who seek that power! Use strategy and teamwork to successfully deliver the stone to the Manastone Oracle and your Alliance will be declared the winner. Guild-exclusive familiars—including one that can carry multiple Riders at once— and more shall be rewarded to the victors.


New Familiars From The Badlands
Tame these dark and formidable familiars that have been extinct for 1,000 years!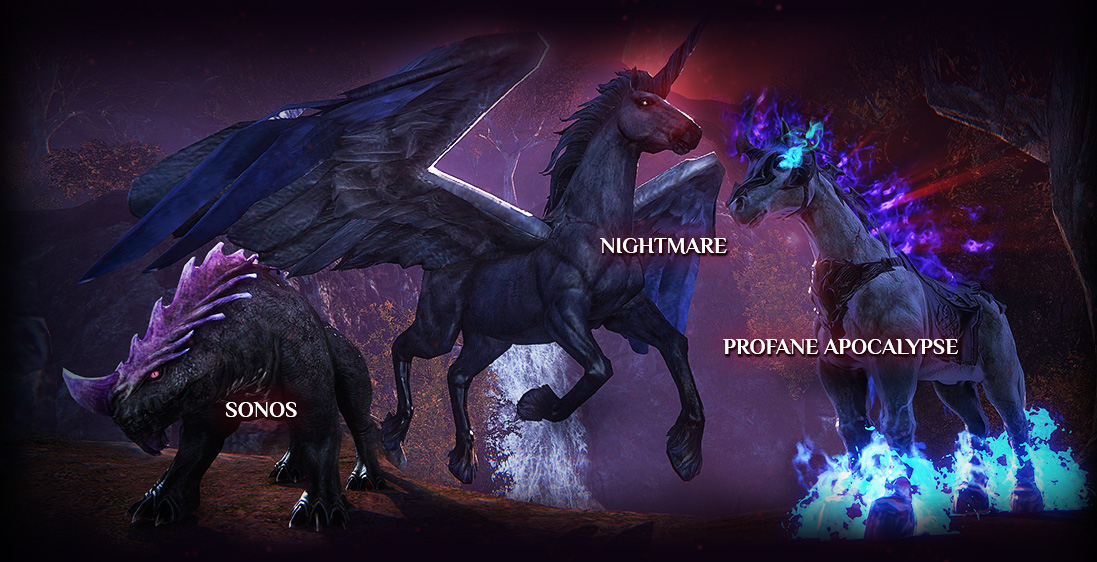 `